The Best LED Tri-Proof Light Manufacturer in China
We are the best professional LED Tri-Proof Lights manufacturer in China. With 16-year of experience of LED lighting product Manufacturer and lighting design, we provide customers with perfect lighting solutions. The following is our company's best-selling IP65 Tri-Proof Lamp.
Introducing our Professional IP65 Tri Proof Light! With our groundbreaking technology, you can enjoy the highest level of waterproof, dustproof and corrosion prevention. Now you can illuminate any outdoor space with confidence, knowing that the light is protected against the toughest elements. Make your area safer, brighter, and more beautiful today!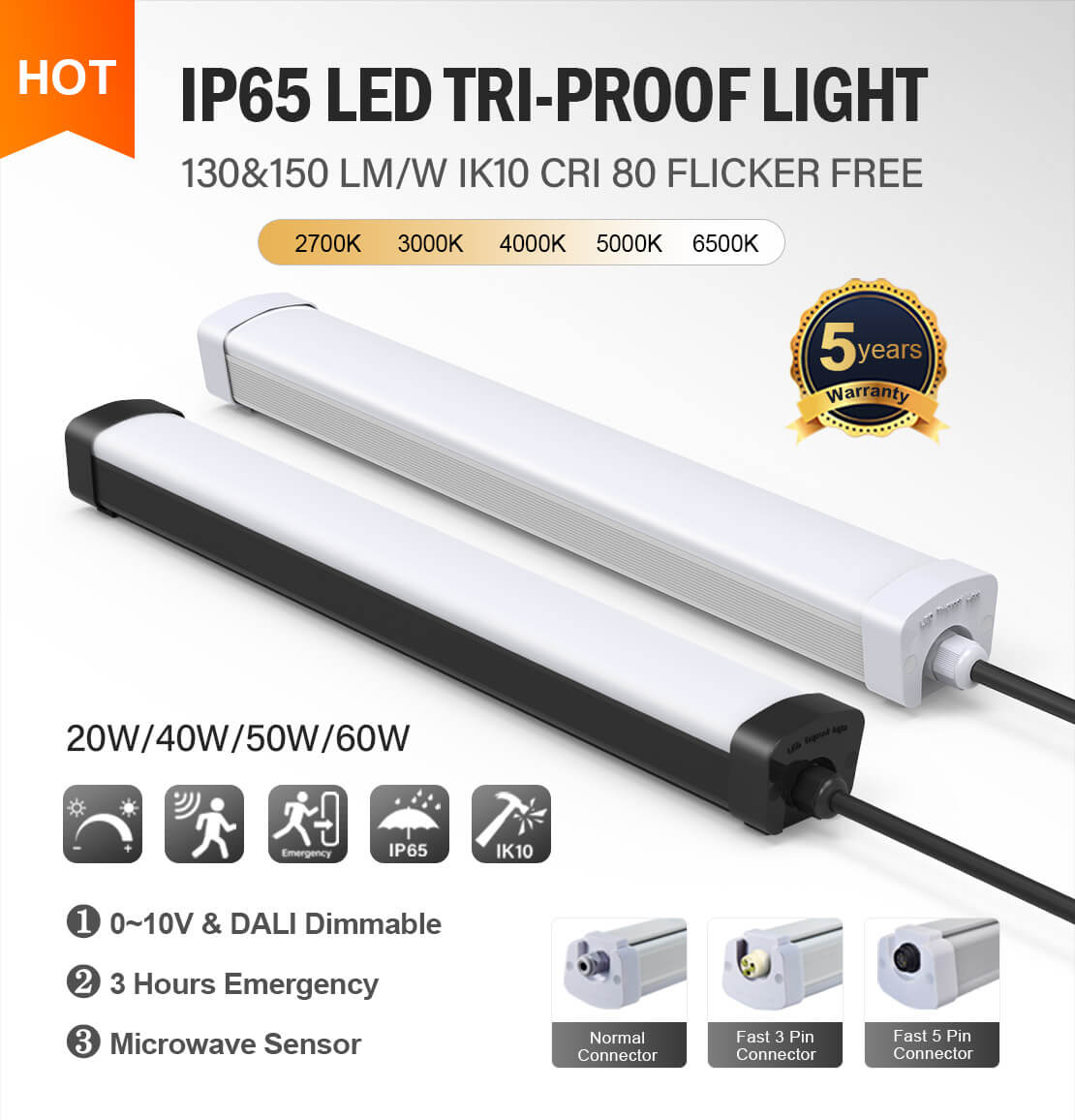 This IP65 tri-proof lamp is also the lamp with the best evaluation by customers.
Our LED Tri-Proof Lights provides superior durability and durability for your space. With an IP65 rating, it is dustproof, waterproof, and resistant to corrosion. This reliable light offers an impressive 50,000-hour lifespan and 150 Lumens/Watt efficiency.
This IP65 Tri-Proof Lamp is the ideal outdoor lighting solution. Thanks to its dust tight and waterproof construction, it is suitable for a wide variety of poor weather conditions, meaning it will keep shining through any situation. Enjoy its bright illumination and unparalleled performance .
This IP65 Tri Proof Light will ensure your space remains illuminated even in challenging outdoor conditions. IP65 rating makes it dust-tight and water-resistant, while its robust design guarantees efficient protection against shock, vibration and corrosion. Enjoy bright, safe lighting for years to come.
Our IP65 LED Tri Proof Lighting, can be different function like 0~10V Dimmable, DALI Dimmable, Emergency, Microwave Sensor, Flicker Free, IK10, 130LM/W or 150LM/W efficiency, CRI 80Ra, with 5 Years Warranty.
Our IP65 tri-proof lights support customer customization, there are 20W 40W 50W 50W 60W power options, the color can be black or silver, can be OEM and ODM for you, can Laser your LOGO onto the product.
We provide three-proof lights with different waterproof levels to choose from:
This is the black IP65 LED tri-proof light customized by our company's major customers.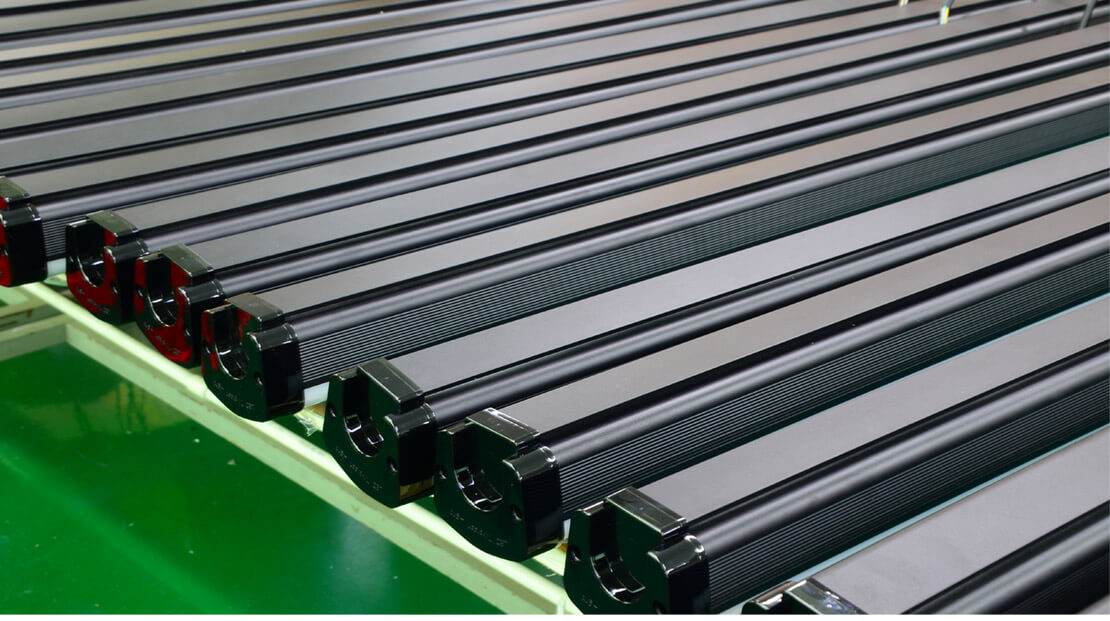 This is the dedicated LED tri-proof lamp aging workshop in our factory. Our customers' LED tri-proof lights have to undergo an 8-hour aging test before leaving the factory to ensure the quality of the product.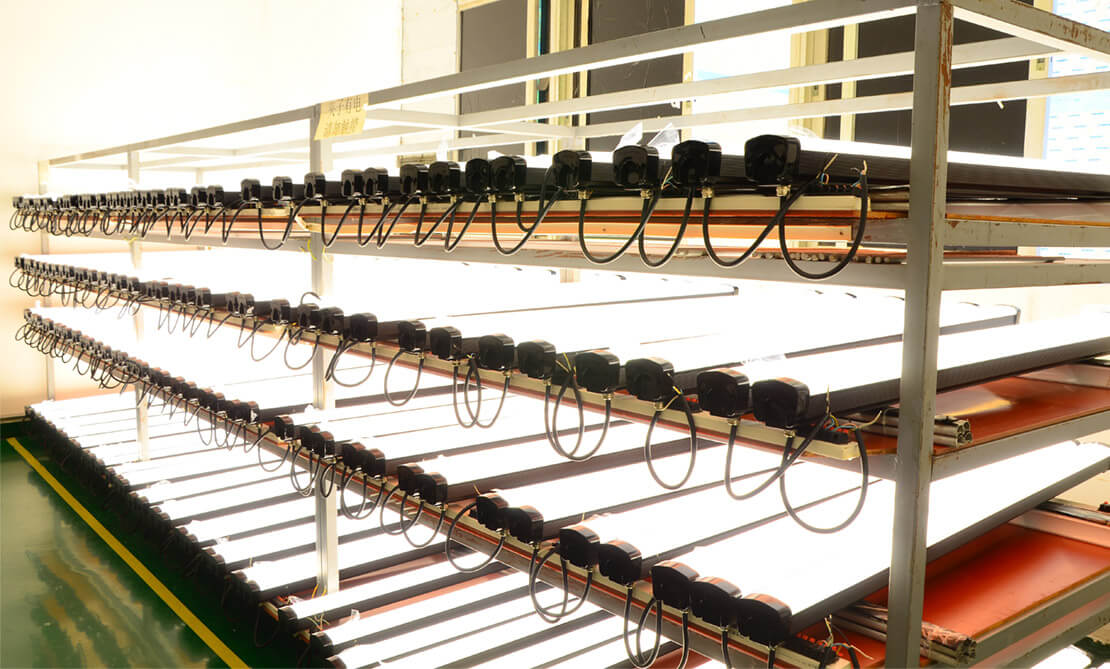 Large volumes of LED Tri-proof Lights are loading ready to ship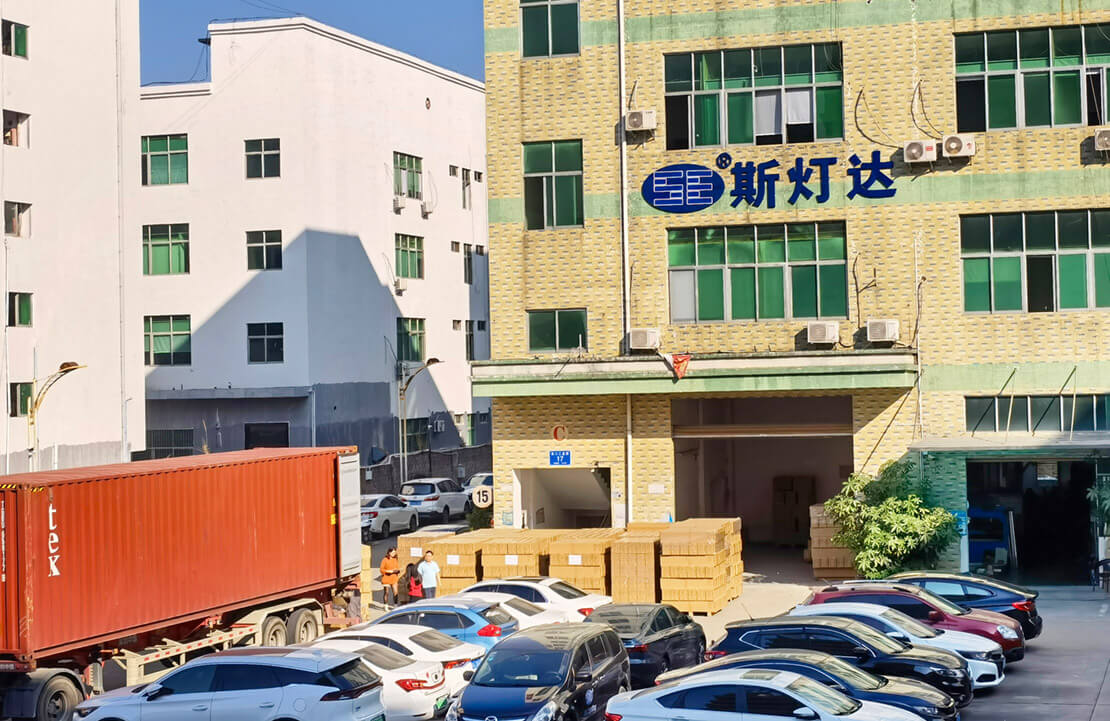 I believe you will be interested in our LED Tri-Proof Lights, any needs pls feel free to contact us
We will be happy to offer the lighting solution for you.
More videos of our LED Tri-Proof Lights on Youtube.